Gazelle Giro - Fixed gear / Single-speed - €599.00
DHL OR FULLY ASSEMBLED DELIVERY
2 WEEK RETURN POLICY
1 YEAR WARRANTY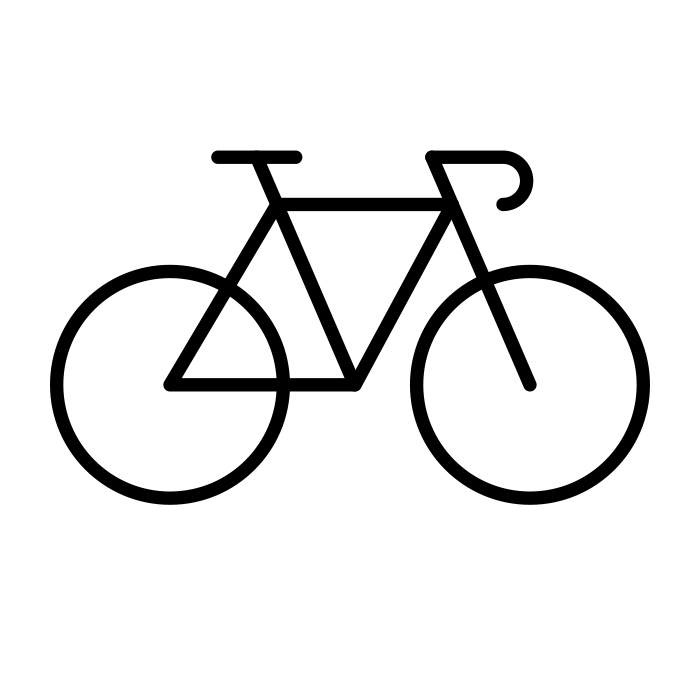 100+ BIKES DIRECTLY AVAILABLE
Gazelle Giro - Fixed gear / Single-speed
Frame Size: 57cm (suitable for rider height of: 173-185cm)
Gear(s): Fixed or single speed (flip flop wheelset)
Description:

Fixed or single-speed bike based on a Gazelle frame. The 6KU wheelset and Izumi track chain make this bike ideal for day-to-day usage. Very low in maintenance since all mechanical parts have been replaced. The wheelset enables the bike to be used as a fixed gear or as a single-speed bike (with brakes installed). 
About the brand:
Royal Dutch Gazelle is the largest Dutch bicycle manufacturer, producing 300,000 bicycles per year. The company was founded in 1892, initially importing bicycles from England and later, in 1902, they started producing their own bicycles. In the 70s and 80s Gazelle became the largest steel hand-built frame manufacturer in western Europe.
Technical specification:
New 6KU  lightweight wheelset (flip flop hub)

Kenda 25mm tires

Dia Compe front brake with Dia Compe 2-finger brake lever

New Izumi track chain

New bottom bracket
New Sugino Pista crankset

New handlebar tape, brown


New MKS Sylvan Touring pedals

New BLB Fly saddle, white

We recommend adding the following items to your order:

Option 1 (Fixed Gear):

 

BLB lockdown straps
Option 2 (Single-Speed):

 

Dia Compe rear brake
Compatible with the following accessories:
- SKS Raceblade Pro Fender
- Bicycle Lights
- Crane Bell
 

Condition: All our bikes are carefully inspected, cleaned and greased. The frame has no cracks, no dents and is not bent. Paintwork is original. All parts have been thoroughly checked and where deemed necessary, replaced.

SKU: 3956
We make sure your bike is running smoothly
Many of the parts are replaced to be able to deliver bikes in perfect condition!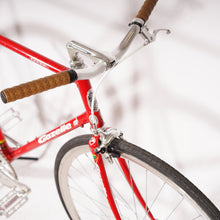 New cables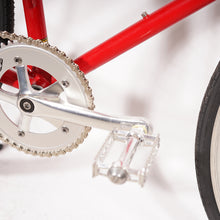 New pedals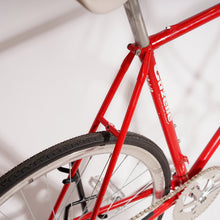 New tires
Make it city ready
Choose your accessories and you are ready to enjoy your rides!